Ch. Night Stalker Cut Peridot, CGC,TDI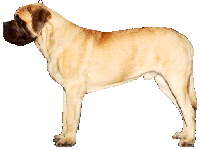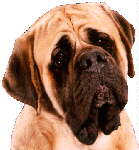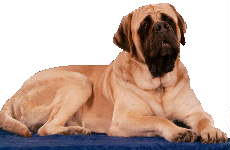 AKC#: WP764505/01     BORN: 1/3/1997    PROVEN:  no
Description:
  COLOR     : fawn			WHITE MARKINGS: none
  MASK      : standard, light ears	COAT          : medium
  HEIGHT    : 30 at 15 months		WEIGHT        : 180 at 15 months
  BITE      : scissors			EYE COLOR     : dark
  BONE SIZE : large			TAIL          : standard
  ANGULATION: moderate			NAILS         : all black
Health Exams:
  HIPS   : OFA Prelim GOOD		ELBOW  : OFA Prelim normal
  EYES   : CERF MF-1262/98-14		PATELLA: OFA MF-PA151/12/M/P-T
  THYROID: OFA MF-TH53/12M-T		vWD    : tested  vWF:Ag: 123%
  CARDIAC: OFA Prelim normal
Temperament: CGC, TDI
  ATTITUDE TOWARD OTHER DOGS    : friendly
  ATTITUDE TOWARD STRANGERS     : friendly
  ATTITUDE TOWARD NEW SITUATIONS: curious / bold / at ease

Pedigree:
						-Ch. Burns Hall Zackery
			-Am.Can.Ch. Matts Joshua Of Dogwood Knoll
						-Ch. Burns Hall Nicole
  SIRE: Ch. Iron Hills Just Joshin
	  OFA MF2928G29M-T,CERF			-Ch. Deer Run Semper Fi Thor, CD
			-Ch. Iron Hills Fixin To Start
			   OFA MF2276F41F-T	-Ch. Iron Hills Bet The Farm

						-Ch. Deer Run Semper Fi Thor, CD
			-Ch. Iron Hills Portfolio
			   OFA MF2111G32M-T	-Ch. Iron Hills Earned Interest
   DAM: Ch. Night Stalker Crackerjax Cop
	  CERF					-Ch. Burns Hall Zackery
			-Night Stalker Rude Rudy
						-Night Stalker Abrachadabra

Comments: 6/98 NOT AVAILABLE AT THIS TIME
Perry earned both of his majors at 10 months and finished his championship at 15 months. All of this was accomplished with me as a first time owner/handler. Perry has a wonderful temperament, is outgoing and very friendly. He makes friends with all adults, children and animals he encounters. He is a true sweetheart and is loved by all.
Strengths: excellent temperament, large beautiful head, great expression, scissors bite, fluid powerful movement, broad and deep chest, wonderful topline.
Weaknesses: shows some haw, front feet should be tighter and tend to toe out when not in motion.
Requirements for bitches: overall compatible conformation, tight eyes, nice front feet, OFA, OFEL and CERF.

Owner:
  NAME   : Jacqueline A. Wagner Stewart
  ADDRESS: 999 Rose Place,  Columbus, OH 43227
  E-MAIL : MBJAStewart@WEBTV.NET
  PHONE  : (614) 235-4493
Breeder: T. Cisneros & P. Phoebus