Ch. Gold Coasts Marshal Tucker, CGC,TDI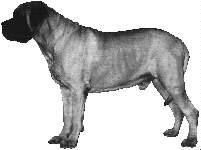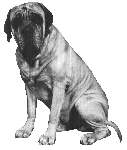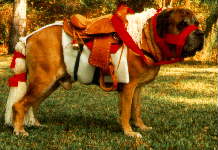 AKC#: WG185754   BORN: 1/17/1988   PROVEN: yes
Description:
  COLOR    : apricot			WHITE MARKINGS: none
  MASK     : standard, black ears	COAT          : short
  HEIGHT   : 30 1/2			WEIGHT        : 185
  BITE     : level			EYE COLOR     : light
  BONE SIZE: large			TAIL          : standard
Health Exams:
  HIPS     : OFA MF-940F31M-T		ELBOWS  : x-rayed
  EYES     : CERF MF-218/92-50		PATELLAS: MF-PA2/79/M-T
  THYROID  : low-normal			vWD     : normal  vWF:Ag: 90%
Temperament: not tested
  ATTITUDE TOWARD OTHER DOGS    : friendly
  ATTITUDE TOWARD STRANGERS     : friendly
  ATTITUDE TOWARD NEW SITUATIONS: at ease

Pedigree:
					-Willowledge J Johnson
			-Ch. Royalcourts Jonah
					-Ch. Sanobar Saxon Queen
  SIRE: Ch. Willowledge Recon Sniper, CD
					-Ch. Bournewood Edwin
			-Royalcourts Jesabelle
					-Sanobar Lady Ashton

					-Ch. Ramsgate Job
			-Ch. Gulph Mills Resounder
					-Ch. Greenbranch Dame Sybil
  DAM:  Walnut Hill Resolve, TT
          OFA MF438F			-Hippocrates Mister Barry HM
			-Winterwood Raconteur
					-Greenbranch Lady Chelsea

Comments: 7/94 Not available as a stud dog.
Marshal is an unusually athletic mastiff. He can easily jump a 4 foot fence, even at his current age of 6 1/2. He was x-rayed for elbow dysplasia at 5 years old, and has the mildest form of DJD (arthritis) in his left elbow. His right elbow is normal. His two litter sisters, Gold Coasts Emelia OFEL MF-EL42-T, and Gold Coasts Polaris Carri-On CD OFEL MF-EL44, are both clear. Marshal has no health problems; has been CERF normal since 1989; re-CERFed every year. He has 1 leg on his CD title and will be back in the obedience ring this fall.
He is over angulated in the rear like his grandsire "Rambo", Gulph Mills Resounder. He has a lovely temperament, and is non dog aggressive. His best features are his excellent front, feet, topline, and head. He is well wrinkled and has a broad skull and short, blunt muzzle. He moves well, with power.

Published Offspring:
  Cypress Landing Sans Pareil OFAg25
  Georgia Testarosa Megamillion OFEL,CERF
  Gold Coasts Isabelle CERF
  Megamillions Janis OFAg,OFEL,CERF
  Megamillions Pooka OFAf,OFEL,CERF
  * Megamillions Winston OFAg,OFEL,CERF
Published Full Siblings:
  Gold Coasts Deja Vu
  Gold Coasts Emelia OFAg26,OFEL,CERF
  Ch. Gold Coasts Maui Bruiser
  Gold Coasts Polaris Carri On, CD,CGC OFEL,CERF
  Gold Coasts Sampson
Owner:
  NAME        : Lisa Nicolello
  KENNEL NAME : Gold Coast Mastiffs
  ADDRESS     : 11669 152 St N  Jupiter, FL 33478
  PHONE       : (561) 575-7211
Breeder: owner